Jim was once a worthless worm until a super suit fell from the sky and landed on Jim, Transforming him to EARTHWORM JIM, Defender to all! (except for the bad ones .) Jim has a plasma gun and a pocket rocket to aid him in the capture of evil villans. Jim has two side kicks, Peter Puppy and Snott, who are always by his side, except when there not. Earthworm Jim must fight evil villans like Psy-Crow and Evil the Cat. Earthworm Jim is a mighty hero and for that I salute him!



PICTURES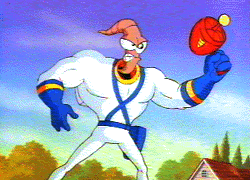 Jim and his gun!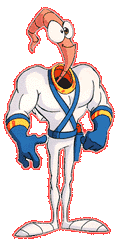 Earthworm Jim "GROOVY"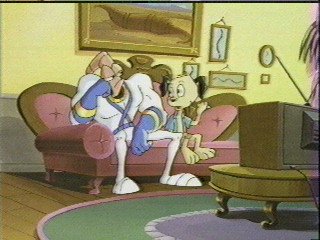 Jim and Peter on their sofa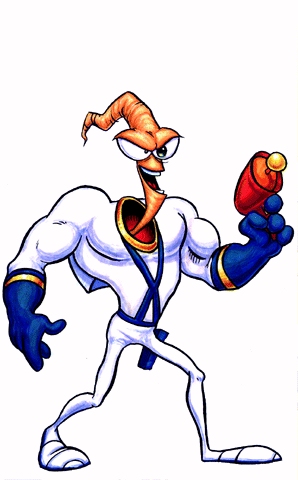 Villans BEWARE!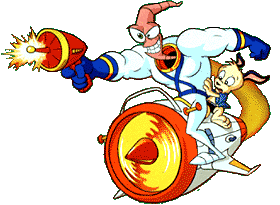 Jim and Peter on the Pocket Rocket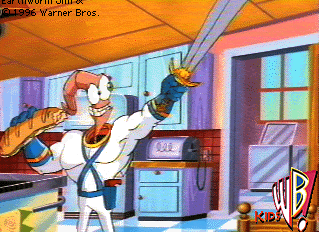 The Sword of Righteousness!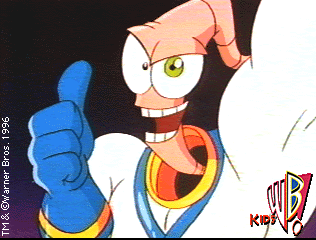 GROOOOOOVY!!!!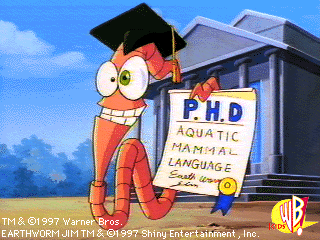 He is one smart worm!


ANIMATIONS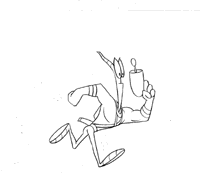 Jim running.


ANIMATIONS I MADE!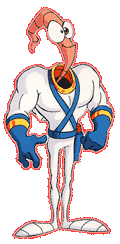 Beam me up "Snotty"!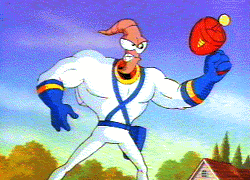 Look! I can pull a gun and the back ground out of my pocket!


HOME